usavi relish mix
Usavi Relish Mix is a commonly used condiment in Zimbabwean dishes. It is used to add flavour and thickness to your meat and vegetable relishes. The most recent addition to our Usavi Relish Mix portfolio is the Karinga Beef & Onion.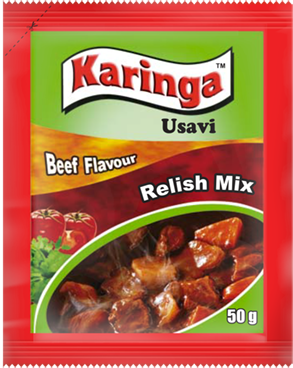 beef
Karinga's first innovation, perfect for your beef stews.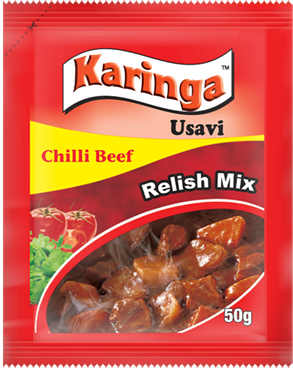 chilli beef
Fiery eastern tang, rich in colour and ideal for meat dishes.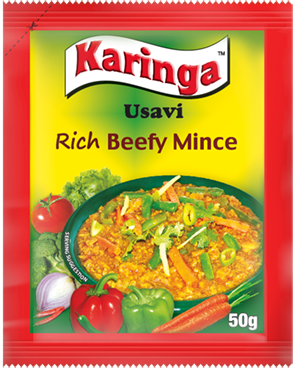 rich beefy mince
Aromatic, palatable savour for an appetising Chilli Con Carne.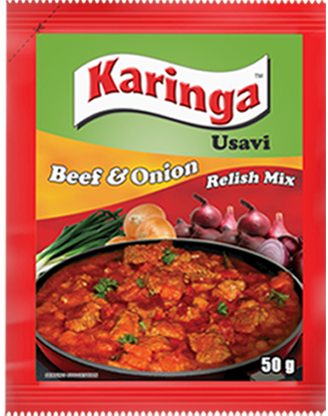 beef & onion
Sound beef notes with a sweet and savoury caramelised onion flavour finish.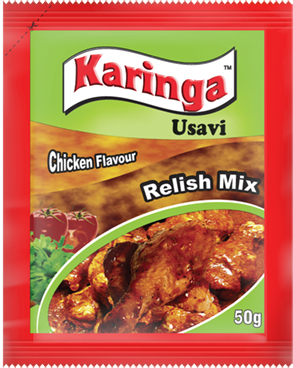 chicken
An alternative to Beef Usavi, piquant and savoury for a flavourful chicken stew.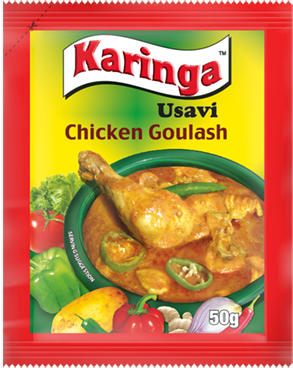 chicken goulash
A unique exotic Bengal taste for a spicy, fiery chicken stew or for use as a marinade.  
Soups & Gravy
Our Karinga range has six delicious and aromatic soup variants to entice your tastebuds. Creamy Garlic and Spicy Ginger Soups are two new additions to our soup range. We also have a Savoury and Roast Chicken Gravy to accompany your barbecue grill, oven roasts, as well as stews and casseroles.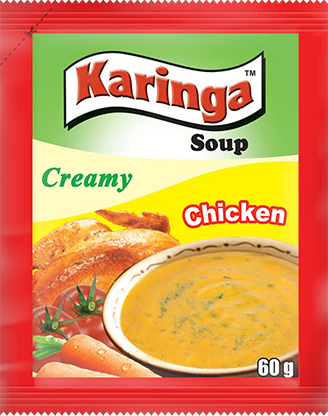 creamy chicken
Rich, aromatic and spicy chicken soup.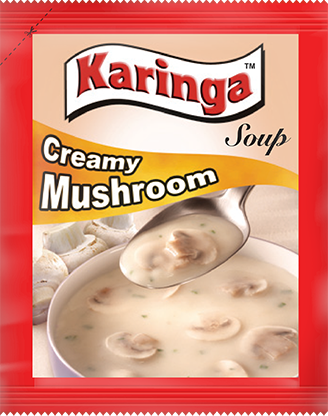 creamy mushroom
Subtle peppery tang with mushroom flavour.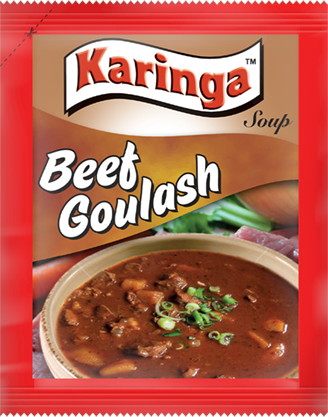 beef goulash
Robust, spicy taste inspired by Hungarian Goulash.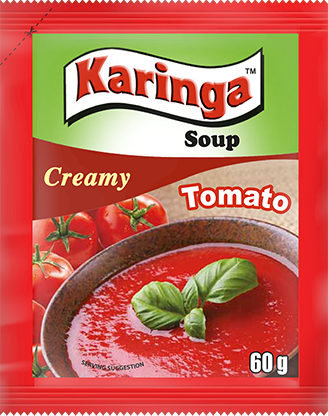 creamy tomato
Deliciously red, creamy tomato tang.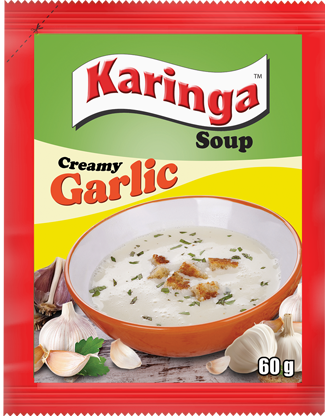 Creamy Garlic
Creamy with a mellow, buttery flavour.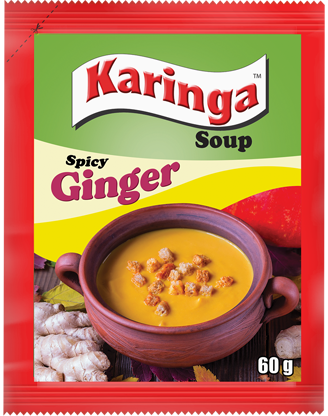 spicy ginger
Spicy, earthy notes with a citrus profile.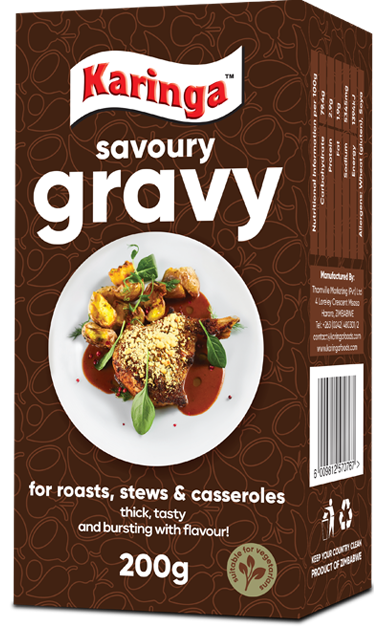 savoury gravy
Rich, earthy gravy for use in roasts, stews and casseroles. Available in 50g, 100g and 200g.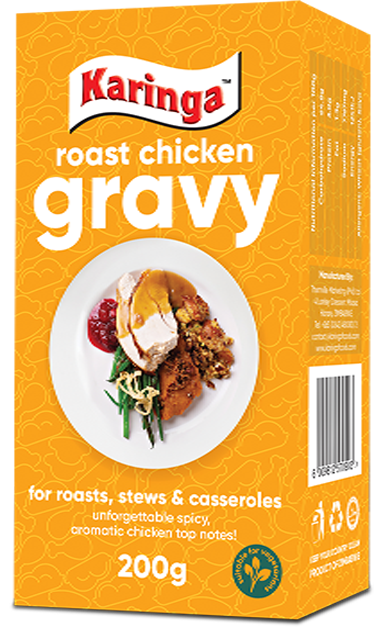 roast chicken gravy
Unforgettable spicy, aromatic chicken top notes for roasts, stews and casseroles. Available in 100g and 200g.
Spices
On offer is a Mild and Hot Curry to amplify flavours in your meals and add a fiery and flavourful tang. Our Golden Breadcrumbs are also a favourite in the kitchen, perfect for your breaded chicken or fish, casseroles and other similar dishes.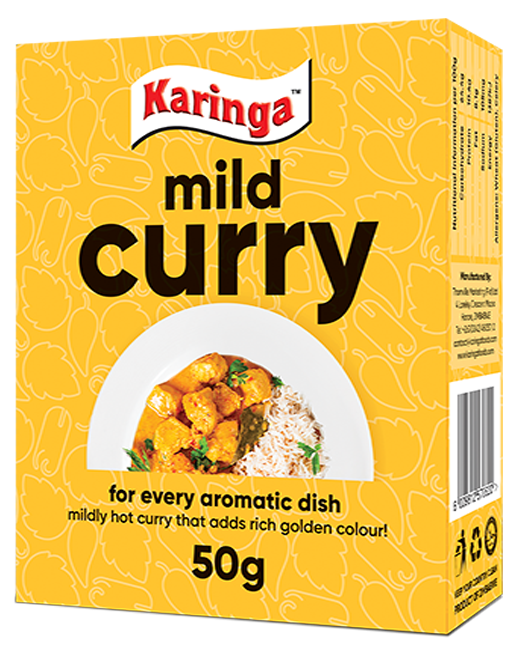 mild curry
Mildly hot curry that adds rich golden colour to an aromatic dish.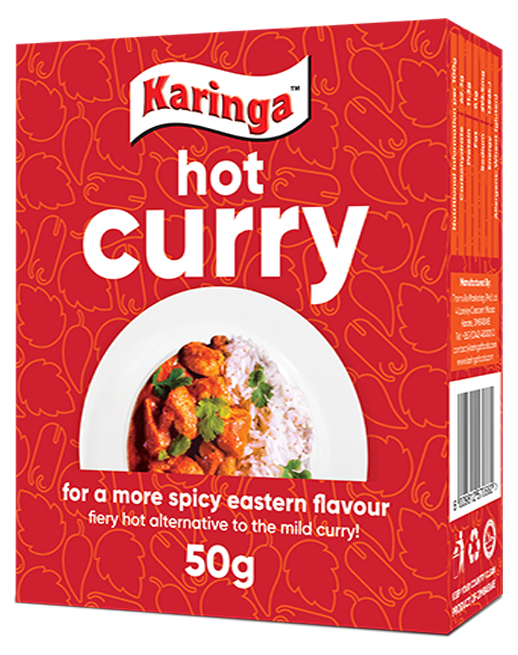 hot curry
Fiery hot alternative to the Mild Curry for a more spicy eastern flavour.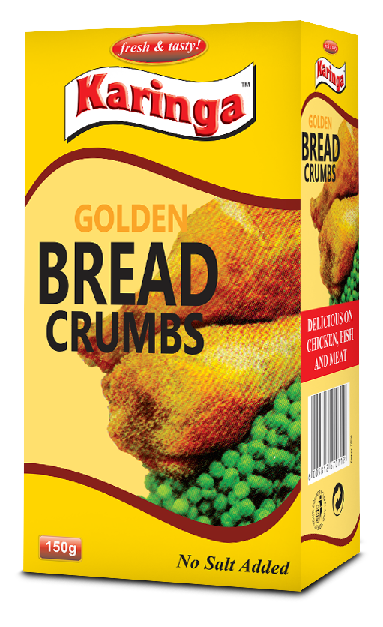 golden breadcrumbs
Rich in colour, adding crunchiness to your breaded fish or chicken, gratins, casseroles, meatballs and other similar dishes. 
Phone
+263 (242) 480 301
+263 (242) 480 302
+263 (242) 487 824
+263 (242) 487 825
Mail
contact@karingafoods.com
Address
Thornville Marketing (Private) Limited
4 Loreley Crescent Msasa
Harare, Zimbabwe